The Christmas season is the time of giving. This is not only for families and friends but for business of various scales. Many small businesses find it very challenging to give Christmas deals to their clients and customers. How can they compete with the bigger players in terms of such offerings?
Do not fret. Christmas time is actually a great opportunity for small businesses. This is the perfect time to win and strengthen relationship with customers, suppliers and other parties including your employees and staff. Make sure to have a list of important parties to ensure that they think of you during the Holiday Seasons.
For employees:
Employees are your internal customers, which is why it is crucial that you think of them during the Christmas season as well. A Christmas party is always a hit for employees. If you do not want to spend a lot for the party, you can ask some suppliers to sponsor the event. May be they can hand you gift certificates, cash cards, and items to be given away. That will take care of the giveaways and prizes. You can return the favor by giving them gifts from your company. Freebies such as planners, pens, calendars, coffee mugs, umbrella and t-shirts with your company name are some of the ways to show your appreciation and are also effective means to advertise your business.
Customers:
The holiday season is also a perfect way to attract new customers and strengthen the loyalty of existing customers. To ensure its success you have to prepare ahead of time. This means that you should have conceptualized what you will do at the start of the fourth quarter or even at the end of the third quarter. This is to make sure that you have considered all the costs and has computed possible returns.
Preparing ahead of time also allows you to advertise in advance. You can probably start getting the word out by mid November. This will create a buzz and will give your customers something to look forward to. But if you have not done this yet, do not worry. An extensive advertising and marketing efforts will still get the word out. Mobilize all social networks accounts you have, give out flyers, tell friends and family and ask them to tell everyone they know.
Here are a few tips you can use: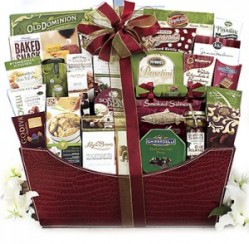 A few of the things you can do is giving out gift certificates that your customers can use to shop in your establishment. You can partner with some of your suppliers, retailers and distributors for this.
You can also put together items which your buyers can give as gifts. It can be a basket of ingredients for a pasta dish, a set of soap, shampoo and lotion or a collection of children's books and school supplies that your customers can purchase at a discounted value.
You can also pair your best sellers with the less popular goods. This is a great way to campaign for the latter goods and earning from them as well. Of course, this has to be offered at a discounted rate too.
If you have monitored your best customers, this season is also the best way to show them your appreciation. You can give them special gifts, with personal message.
You can also offer something new for your customers. This will depend on the type of establishment you have. If you are into food business, you can present a new holiday recipe. If you are into books and office supplies, you can have customized planners, pens, calendars and the like.
The Christmas season presents a lot of opportunities for different establishments. Take advantage of them and your customers will surely be pleased.